About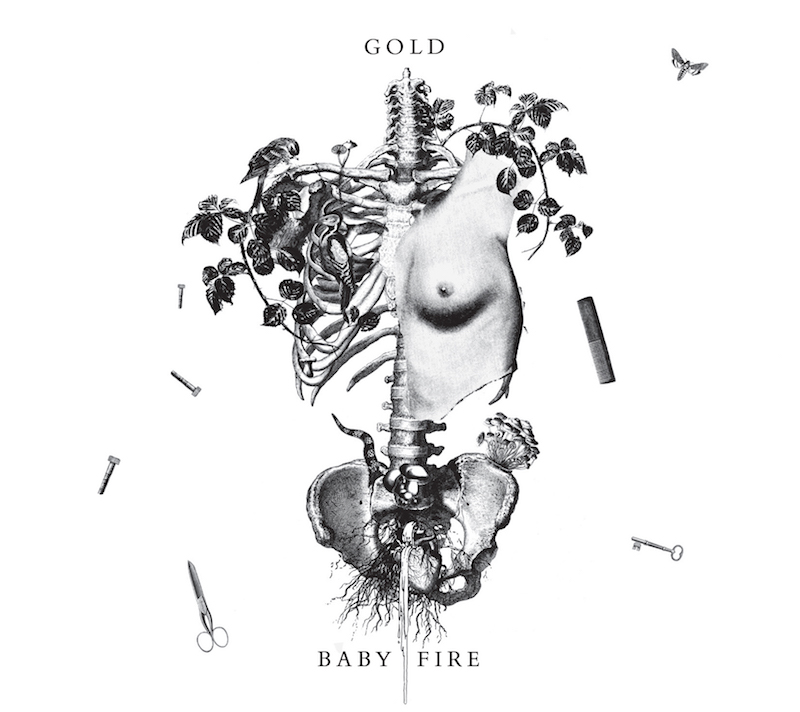 PRESS:
« Dans l'univers musical contemporain, il est difficile de se faire un nom avec un album au nom maintes et maintes fois usités. Ce « Grace », s'il ne fait pas d'ombre à ses prédécesseurs, les entoure d'un halo d'une brume épaisse et attirante. »
A Découvrir Absolument
« Des compos élégantes et frissonnantes, en suspens dans un halo de ténèbres avec une fine onde de lumière qui éblouit. Baby Fire, touché par la grâce. »
Perte et Fracas
« Une galette à l'écoute de laquelle on retient son souffle, porté par ses climats, par ses progressions à l'immuabilité captivante, dont on s'éprend sans résistance possible. Baby Fire, découvert par mes soins à l'occasion dudit album, y faisant montre d'un savoir-faire que beaucoup pourront lui jalouser. »
Muzzart.fr
« On adhère complètement à la relative métamorphose du maintenant trio. La fureur pure cède progressivement la place à une intensité de très bon aloi. Une belle brochette d'invités vient relever ce retour qu'on n'aurait jamais osé espérer aussi réjouissant. »
Esprits Critiques
"Gold ressemble à un trip post-punk en onze tableaux qui peut faire courir de sérieux frissons sur l'échine. A l'écoute, par exemple, de ce « Brussels » (« la ville aux ongles sales ») oppressant et presque lugubre. Ce « Tiger Heart » un peu Savages. Ou ce (trop) court « The Salamander », blues new wave à combustion lente."
Didier Stiers - Le Soir
"Stevig, sexy en zelfbewust (…) Zoals de opener al liet horen is 'Gold' vooral ook een erg fysiek en vooral noisy punkalbum dat erg in your face klinkt. En dat is op tijd en stond erg aangenaam. De moeite, zeker voor noise- en punkfans."
Philippe De Cleen - damusic.be
Baby Fire is nu echt klaar om ontdekt te worden."
(swat) - Gonzo (Circus)
Produit par Pierre Vervloesem (dEUS, Joy as a Toy), ce nouvel album maintient le post-punk sur la corde raide. Un exercice périlleux, accompli avec autant de grâce que de rage.
Nicolas Alsteen - Larsen
« Gold, le nouvel album de Baby Fire... le meilleur jusqu'au prochain ? La formation est en constante évolution et c'est à chaque fois un grand cran au-dessus de la précédente. »
Fred Brichau - Shoot Me Again
"I love it. It makes me want to spend the entire afternoon playing Baby Fire, Candelilla, Savages and then by as much as possible of the discography of Siouxsie and The Banshees. If only there wasn't so much other work to be heard as well. CD of the week had we such a thing of course."
Frans de Waard - Vital Weekly
"Porté par le très beau chant expressif de Diabolita et des choeurs féminins, Gold brille dans les ombres. La beauté tour à tour glaciale ou abrasive ne laisse pas de marbre, dérange, hypnotise, s'envole dans de magnifiques mélodies (Brussels, How Do I Love Thee?), évoque des forces magnétiques sur le morceau Gold qui ne serait pas sans rappeler les récents Mütterlein, un blues moderne d'Européennes pour des contes pour adultes. Rien ne dépasse mais un pouvoir de suggestion énorme. Pas un coup de baguettes de trop, de la retenue mais de l'électricité dans l'air à chaque note. Il ne tient qu'à vous de vous laisser embarquer."
SKX – Perte & Fracas
"Minimal, minéral, lent et sacrément dense."
Dcalc - Des Cendres à la cave
"Gold is zonder twijfel het beste van wat Baby Fire tot nu toe heeft uitgebracht."
Didier Becu - Luminous Dash
"De optredens van deze dames zijn intensieve, dynamische en zeer energieke shows, iets wat ook in de elf tracks op het album "Gold" valt waar te nemen."
Valsam - Rootstime.be
« S'aventurer à l'intérieur de cet album à la beauté sépulcrale, traversé de martèlements lancinants et de feulements obsédants, de cet album fiévreux sur lequel planent les ombres intenses de PJ Harvey, Siouxsie ou Carla Bozulich, s'aventurer là, au coeur de ce brasier sonore, n'est pas une expérience de tout repos. Nous la recommandons néanmoins très chaudement." 8/10
Jérôme Provençal - New Noise Mag (2014)